Keynote Speaker, Panel Moderator, and Reading Session Co-Presenter
Jason Anderson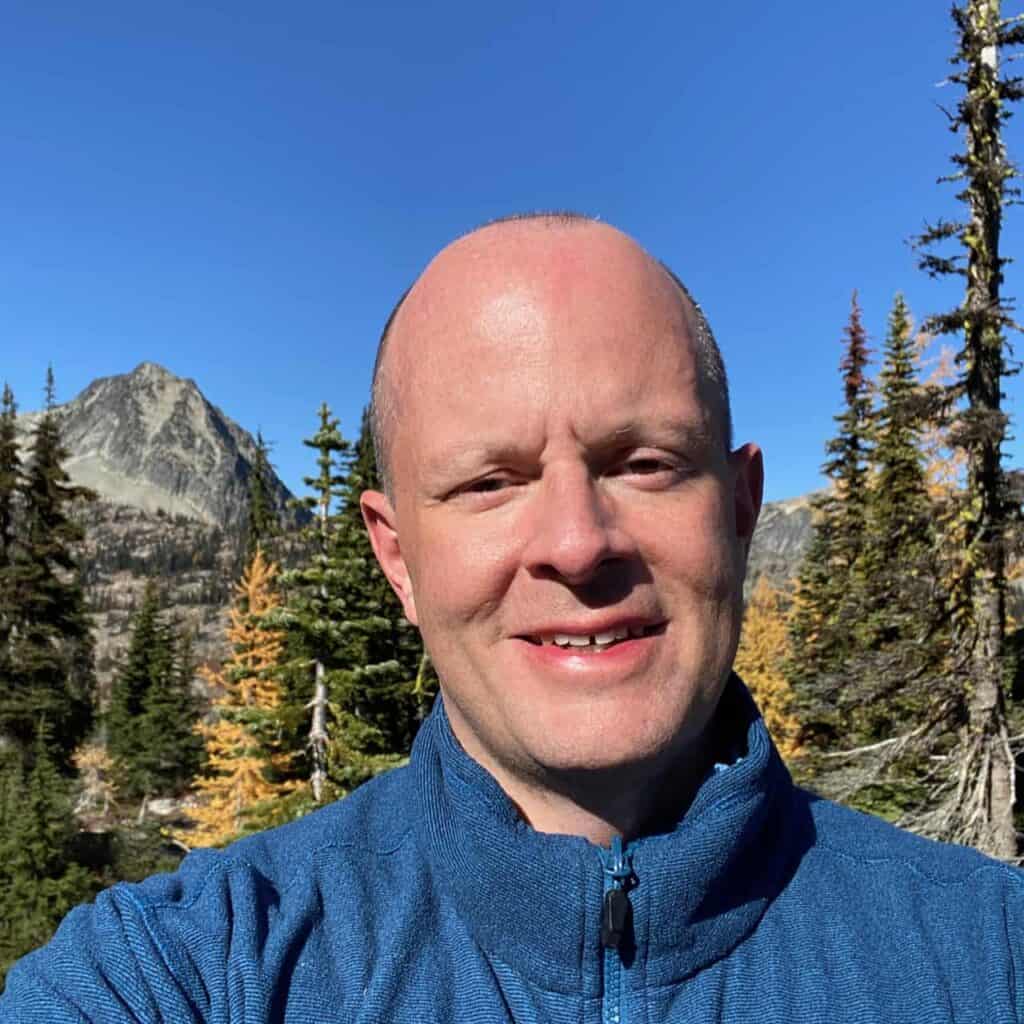 Dr. Jason Allen Anderson is equally at home on the stage and in the church as a performer, singer, conductor, organist, liturgist and composer. He hails from Franklin, Indiana and is a graduate of Butler University, Portland State University, and the University of Washington. He studied voice with Laurel Goetzinger and Dr. Bruce Browne and conducting with Henry Leck, Dr. Bruce Browne, and Dr. Geoffrey Boers. Dr. Anderson's dissertation "The Life and Works of Peter R. Hallock" was completed in June 2007.
A man of diverse musical interests and talents, Dr. Anderson is currently Associate for Liturgical Arts and Youth Formation and Organist/Choirmaster at St. Michael and All Angels Episcopal Church in Issaquah, Washington. In July 2009, he was named Director of the famed Compline Choir in residence at St Mark's Episcopal Cathedral in Seattle, Washington. In 2015, he founded The Peter R. Hallock Institute in cooperation with the Estate of Peter R. Hallock, the Episcopal Diocese of Olympia, and Saint Mark's Cathedral, Seattle. In 2020, he edited and published The Compline Psalter, the first publication issued by the Hallock Institute. He will lead The Compline Choir on its second pilgrimage to England in August 2024.
Panelists
Mel Butler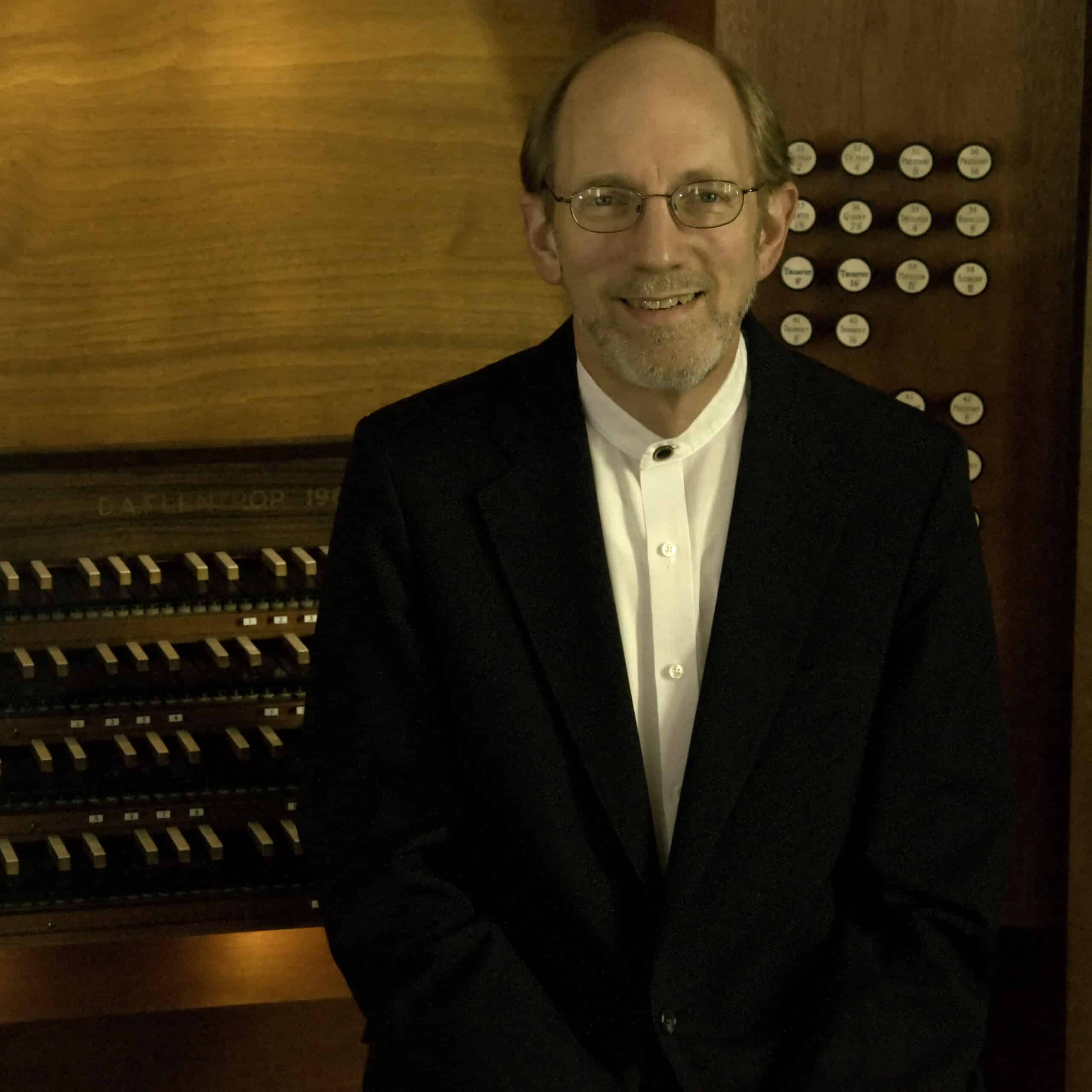 Mel Butler was Canon Musician of Saint Mark's Episcopal Cathedral, Seattle, from 1992 until his retirement at the end of 2014. He is presently choirmaster/organist at St. Luke's Episcopal Church in Renton, WA. He has taught organ improvisation and church music at the University of Washington, and as a professional violist, he was Principal Guest Artist with the Onyx Chamber Players in Seattle. Prior to his Saint Mark's appointment, he was for many years Organist/Choirmaster of the Downtown Presbyterian Church in Rochester, NY. During that time, he was also Associate Professor of Church Music at the Eastman School of Music, a violist with the Rochester Philharmonic Orchestra, and Music Director of the Rochester Bach Festival Chorus. During the Viet Nam War era, he served his country as violist in the U.S. Navy String Quartet. Dr. Butler received his organ degrees from the Oberlin Conservatory of Music and the Eastman School of Music.
Jonathan Dimmock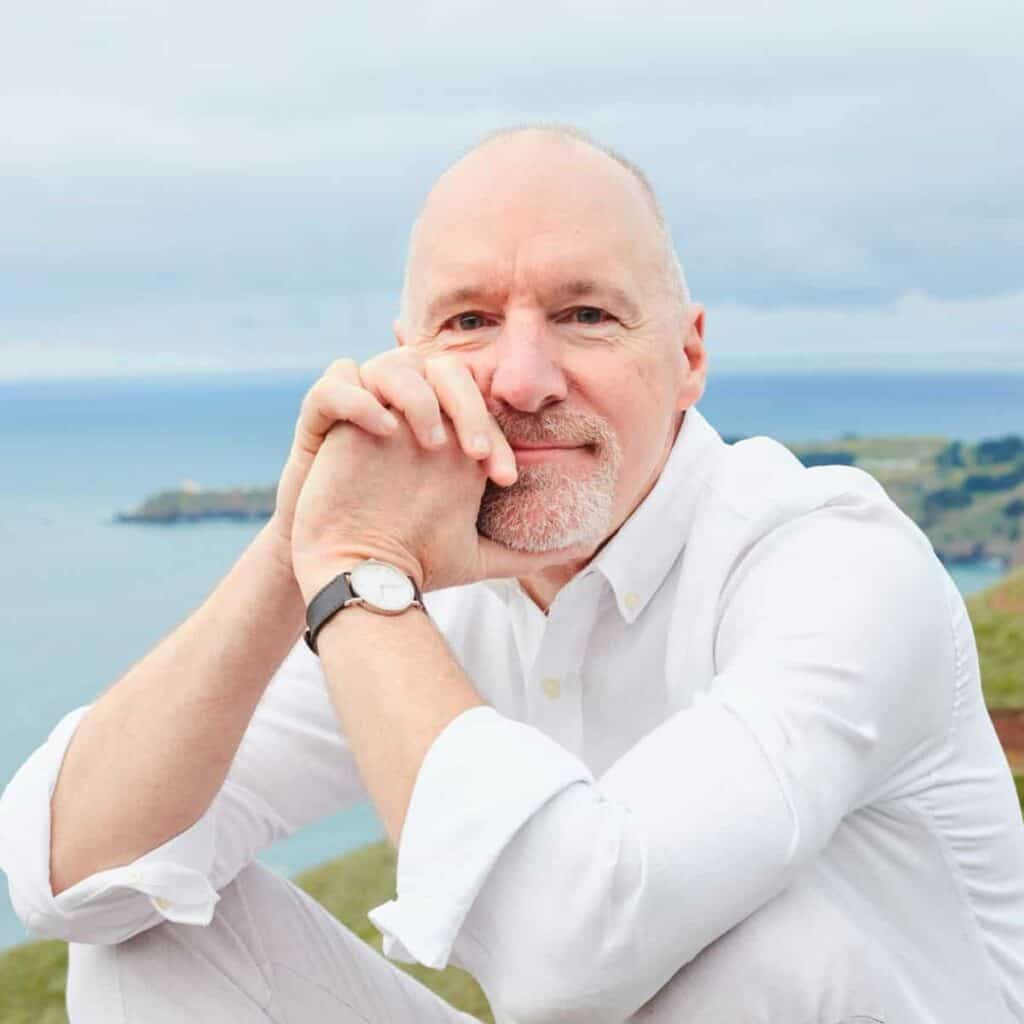 Jonathan Dimmock is a concert organist living in San Francisco where he is Minister of Music at St. Stephen's Church (Belvedere), Music Director at Congregation Sherith Israel, Principal Organist at the Legion of Honor Museum, and Organist for the San Francisco Symphony. He has recorded more than 50 CDs including the Grammy Award winning Mahler Symphony VIII with the San Francisco Symphony. One of the few organists to have toured on six continents, he is regular demand as a recitalist and accompanist. Like his great friend and mentor, Peter Hallock, he is a natural philosopher, as can be seen in his extensive blog site (www.jonathandimmock.com). He also has a strong entrepreneurial spirit in that he has founded five nonprofit organizations, including the highly acclaimed American Bach Soloists, and The Resonance Project, which uses live music in international conflict resolution.
George Emblom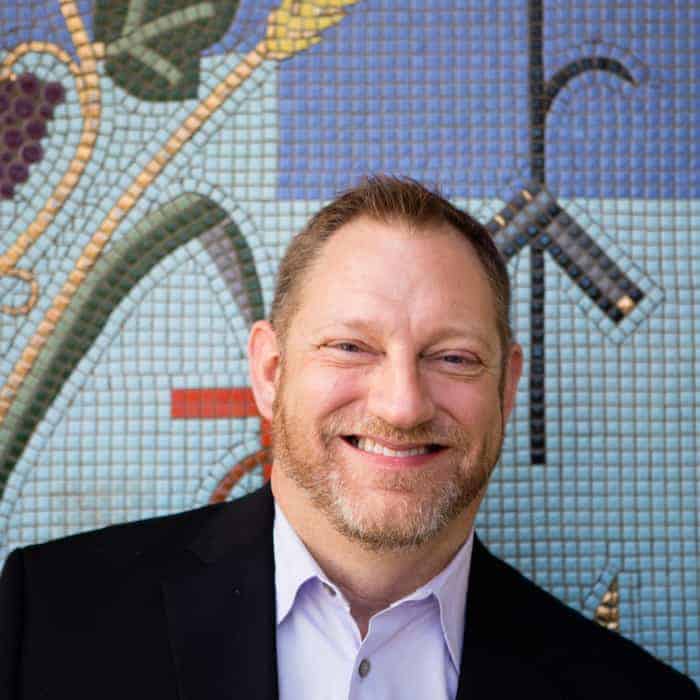 George Emblom serves as Director of Music at St. Mark's Episcopal Church, Berkeley (1992); Organist-Choir Director at Temple Sinai, Oakland (1995) and Organ Instructor at the University of CA at Berkeley, (2008).  From 1997-2018, he served as Assistant Professor of Church Music and Director of Chapel Music at the Church Divinity School of the Pacific, Berkeley.
At St. Mark's he directs the 60+ member parish choir and has lead five pilgrimages to England, singing services in Bury-St. Edmund's, Gloucester, Windsor, Chichester, Clare College (2003), Durham (2007),  and week-long residencies in Lincoln (2007),  Salisbury and Truro (2011),  Norwich and Wells (2014), and Ely and Bristol (2017).  In 2019, he lead a parish choral pilgrimage to Italy, singing at St. Peter's in Rome, Santa Maria Novella in Florence, and St. George's Anglican Church and San Marco in Venice. In July 2023, he will lead a sixth English choir pilgrimage. He coordinates the Second Sunday/Evensong Organ Recital Series, now in its 36th season, and in 2016 he instituted the "Choral Mass Project" offering a Sunday morning monthly choral mass.  Since 2008, he has cultivated inter-faith services between St. Mark's and Temple Sinai and in 2022, together with Cantor Ilene Keys, will lead an interfaith choral pilgrimage to Israel singing in St. George's Anglican Cathedral in Jerusalem.
Jeremy Filsell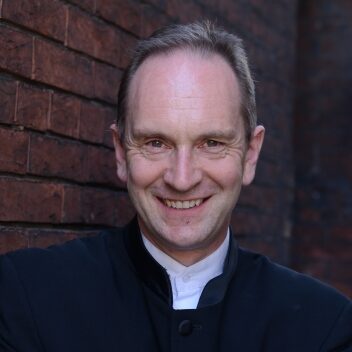 Jeremy Filsell is one of only a few virtuoso performers as both pianist and organist. He has appeared as a solo pianist in Russia, Scandinavia, New Zealand and Australia and throughout the USA and UK. His concerto repertoire encompasses Bach, Mozart and Beethoven through to Shostakovich, John Ireland, Constant Lambert and the Rachmaninov cycle. He has recorded the solo piano music of Herbert Howells, Bernard Stevens, Eugène Goossens and Johann Christoph Eschmann and recent releases include discs of Rachmaninov's solo piano music (Signum), the first two Rachmaninov Concerti (Raven) and the piano music of Francis Pott (Acis).
As a teenager, Jeremy Filsell was a Limpus, Shinn & Durrant prizewinner for FRCO and was awarded the Silver Medal of the Worshipful Company of Musicians. As a student of Nicolas Kynaston and Daniel Roth, he studied as an Organ Scholar at Keble College, Oxford before completing graduate studies in piano performance with David Parkhouse and Hilary McNamara at the Royal College of Music in London. His PhD in Musicology from Birmingham City University/Conservatoire was awarded for research involving aesthetic and interpretative issues in the music of Marcel Dupré. Before moving to the USA in 2008, he held Academic and Performance lectureships at the Royal Academy of Music in London and the Royal Northern College of Music in Manchester, and was a lay clerk in the Queen's choir at St. George's Chapel, Windsor Castle. He combined an international recital and teaching career with being director of music at the Church of the Epiphany and then of St. Alban's in Washington DC, Artist-in-residence at Washington National Cathedral, and Professor of Organ at the Peabody Conservatory (Baltimore), before moving to New York in April 2019 to become Organist & Director of Music at the Church of St. Thomas, 5th Avenue.
David Ouzts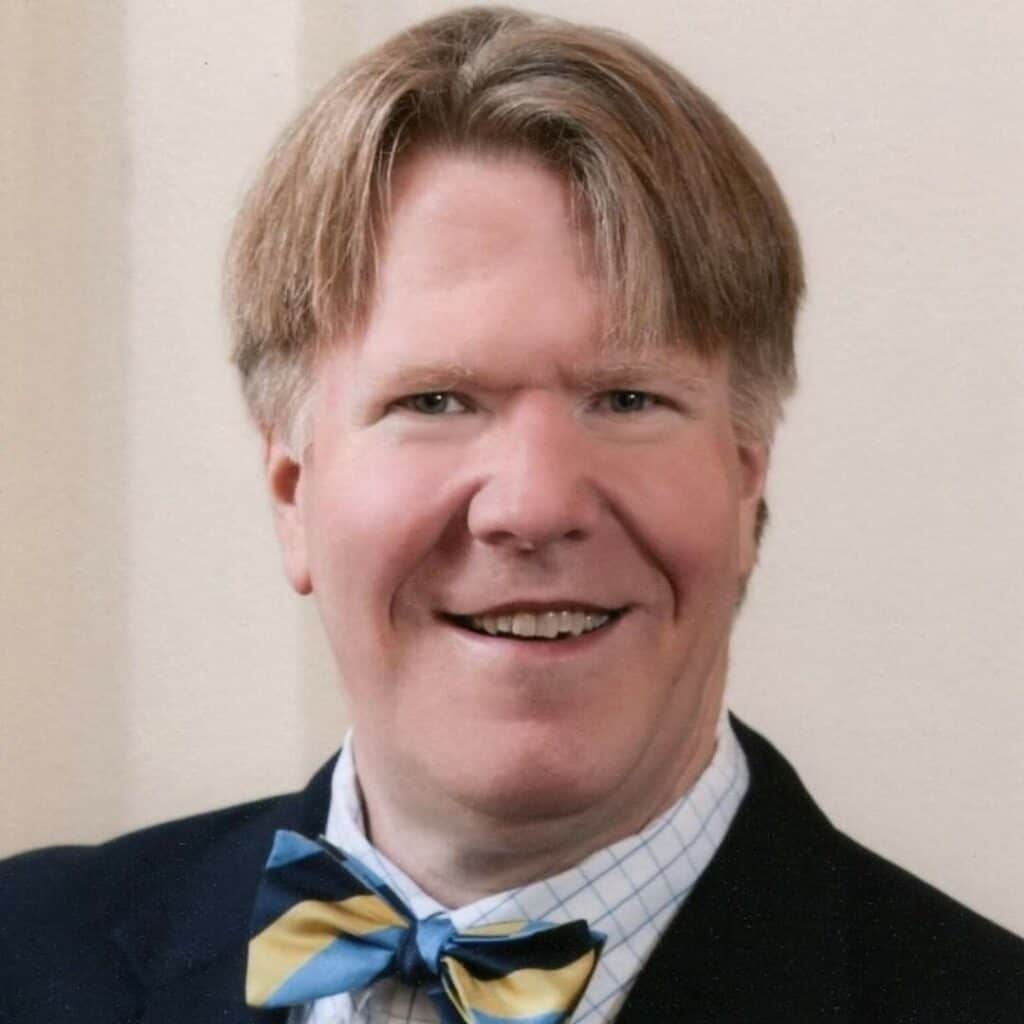 Dr. David Perry Ouzts is Minister of Music and Liturgy of Church of the Holy Communion (Episcopal), Memphis, Tennessee. A native of South Carolina, he holds organ performance degrees from Furman and Yale universities, a sacred music diploma from the Yale Institute of Sacred Music, and an Anglican Studies diploma from the Berkeley Divinity School at Yale. As a post-graduate, he studied organ and church music at the Jacobs School of Music, Indiana University, and in 2008 earned the Doctor of Sacred Music from the Graduate Theological Foundation. While on sabbatical in 2009, he studied systematic theology as an Oxford Foundation Fellow at the University of Oxford. Dr. Ouzts is active in numerous professional organizations, presently serving as Tennessee District Convener for the American Guild of Organists. He previously served as Professional Concerns and Development Chair of the Association of Anglican Musicians and as a member of the LGBTQ Task Force for the Episcopal Diocese of West Tennessee.
Kevin Siegfried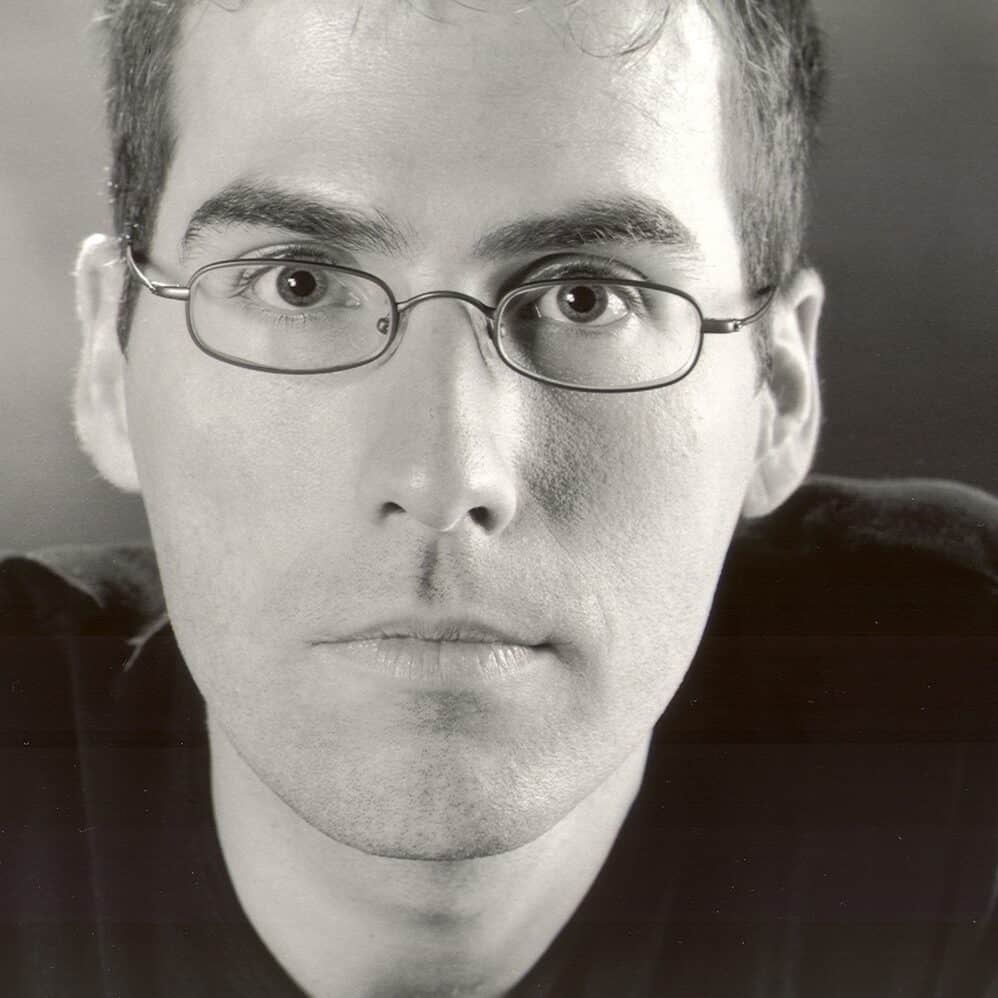 Acclaimed as writing music of "austere beauty" that exhibits the "pressure and presence of personal conviction," Kevin Siegfried (b. 1969) is in demand as a composer of distinctive and engaging musical works. His music was recently described as "hypnotic and beautifully written" by The Boston Musical Intelligencer, and is known for its direct expression, lyricism, and accessibility. Siegfried teaches at The Boston Conservatory at Berklee, where he teaches songwriting, theory, and piano in the Theater Division. Siegfried graduated from The New England Conservatory with a Doctor of Musical Arts degree in composition. He studied additionally in Paris, through the European American Musical Alliance, and in India, having received a Stanley Fellowship to study South Indian classical music with performing artist Sriram Parasuram. His previous teaching experience includes Harvard University, The New England Conservatory, and The University of Iowa.
Reading Session Co-Presenter
Michael Kleinschmidt

Before coming to Saint Mark's Cathedral, Seattle, Michael served as Canon for Cathedral Music at Trinity Cathedral in Portland, Oregon. He holds degrees from Eastman School of Music and Oberlin College Conservatory of Music. Michael is an accomplished organist, having played in recital across the world, including an All-Bach concert here on the Flentrop Organ in 2012. He also has a keen appreciation for the ministry of music in children, and serves on faculty of Royal School of Church Music summer courses.